Concrete spas are an excellent way to create a customised, luxurious spa pool experience. Unlike prefabricated spa pools, our custom spas are constructed on-site and come in any shape or size to meet your needs. Ready to start building your custom spa pool? Talk to our team today.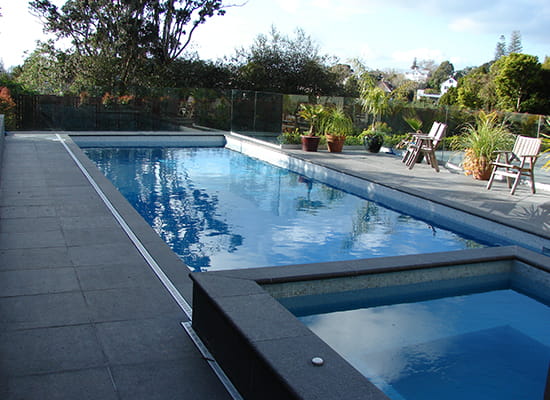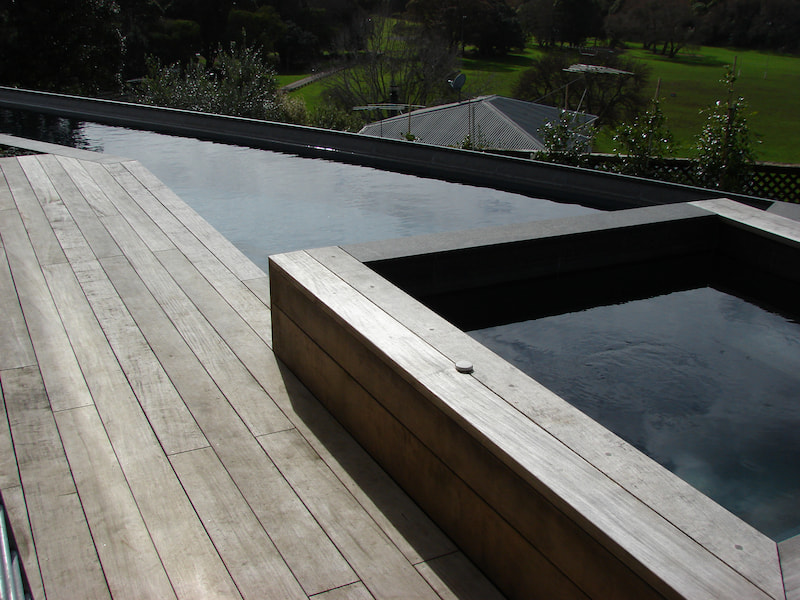 OUR PROCESS – BUILT ON SITE
We build our custom spa pools on-site, ensuring they fit your home perfectly. We will shape the spa according to your specifications, ensuring it seamlessly integrates with your landscape. Unlike prefabricated options, on-site construction allows limitless design possibilities, enabling you to create a spa that reflects your style and preferences.
While on-site construction may take longer than installing a prefabricated spa, the result is a one-of-a-kind, high-quality spa pool designed to fit your space and needs perfectly. Investing in a custom concrete spa pool delivers a lasting oasis of relaxation, luxury, and visual appeal in your outdoor environment.
TYPES OF CONCRETE SPA POOLS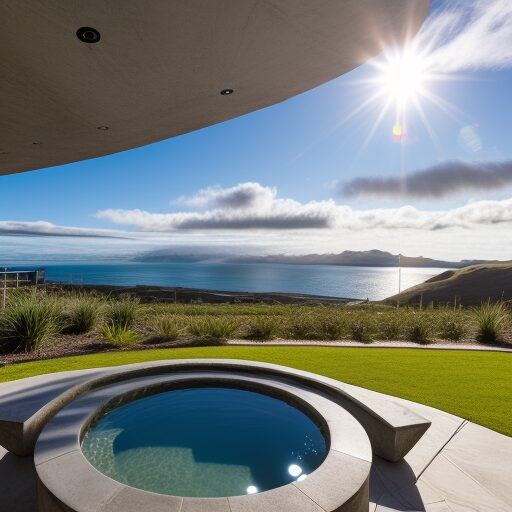 RELAXING SOAKS
Enjoy unwinding at the end of a long day and soaking in the heat of a spa pool. We can create spa pools perfect for a relaxing soak, with massage features to top it off.
Bring us your ideas for a relaxing spa pool, and our custom spa builders will work with you to make it happen.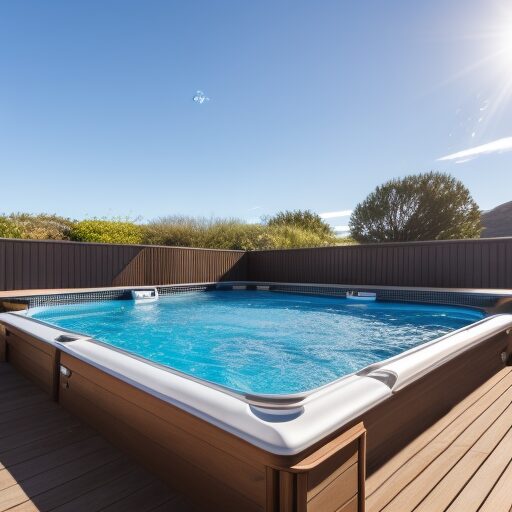 INVIGORATING HYDROTHERAPY SOAKS
We can create the perfect spas for an invigorating hydrotherapy session.
Hydrotherapy sessions provide a rejuvenating and therapeutic experience. With strategically placed jets and variable water pressure, these spa pools provide targeted massaging to soothe sore muscles and alleviate stress. The warm, bubbling water promotes relaxation, improves circulation, and enhances overall wellbeing.
BUILT-IN SEATING
Tell us about your seating requirements, and we will design a spa pool to fit your needs.
 Built-in seating, made from soft materials, ensures a comfortable soak. The seating works alongside specifically placed jets to provide the best spa pool experience.
WATERFALLS
We can add a range of unique waterfalls and features to your spa.
Waterfalls bring an enchanting, calm feeling to your soaks. The soothing sound and visual appeal of the cascading water are a great spa pool addition.
LIGHTING
Choose the right lighting to set the mood and bring your spa pool to life.
Our custom lighting solutions will keep your spa pool looking beautiful all night long. Enjoy the soft glow of colours bouncing through the water as you relax.
TILE VARIATIONS
Choose a tile finish that looks stunning beneath the water's surface.
STONE VARIATIONS
Add a natural touch with one of our stone finishes.
PLASTER FINISHES
Our strong plaster finishes last a long time while looking fantastic.
WHY CHOOSE WATCHMAN POOLS?
FEATURES THAT MEET YOUR NEEDS
It's the features that truly make a spa pool stand out. At Watchman Pools, we work hard to collaborate with you and build a custom spa pool that meets your needs. We will work with you to determine the best features to include in your project.
DESIGN INNOVATION
We create beautiful spa pools that blend with the surroundings and are a stunning addition to any home. Add beautiful lighting, soothing water features, and customised seating to create a beautifully designed spa.
UNIQUE SPAS, BUILT TO LAST 
Concrete is one of the best materials for spa pools as it's incredibly durable. With proper care and maintenance, our custom concrete spas and their beautiful finishes can stand the test of time and look beautiful on your property.
we can help make your dream pool a reality
FREQUENTLY ASKED QUESTIONS
Here are some common questions we get asked. If you have a specific question please get in touch!
What are the rules and regulations for concrete spa pools?
In New Zealand, spa pools are classified as small, heated pools. They do not need to be registered with any authorities if they meet the following criteria:
The water's surface area is 5 square metres or less.
The spa pool is 760mm above the surrounding ground or decking.
The spa pool has no steps.
There's a 1200mm clear zone around the spa.
There's a compliant, lockable spa pool cover.
If your design ideas do not meet these criteria, we will discuss the relevant rules and regulations for your project.
How much does a custom concrete spa pool cost to install?
The price of your custom spa pool will depend on a few factors, including the size, number of seats, jets, and water features. Plus, don't forget to consider additional costs, such as the spa pool's cover and any landscaping work that needs to be completed in the surrounding area.
How much does it cost to run a spa pool?
On average, the monthly operating costs for a spa pool in New Zealand can range from $20 to $60 or more. The ongoing costs of a spa pool include the following expenses:
Water, chemicals, and test kits 
Energy and heating costs 
Maintenance, repair, and part replacement costs. 
Insurance costs
Usage patterns
What are the maintenance requirements for a spa pool?
Maintaining a spa pool involves similar steps to caring for any other type of pool. To maintain your spa pool and keep it working at its best, here are the typical maintenance steps.
Regularly test and balance the water chemistry to keep it safe and clean.
Clean or replace filters as needed to ensure proper water circulation.
Routinely inspect the spa's equipment—pumps and heaters—to catch any issues early.
Clean the spa's surfaces and empty the skimmer and pump baskets to prevent debris build-up.
Cover the spa when not in use to reduce heat loss and prevent debris from entering.
Can a spa pool be integrated with an existing swimming pool or landscape?
Yes! We can integrate spa pools with an existing swimming pool if the landscape and pool design allow for it. Bring our team your project ideas, and we will discuss your options based on your requirements and existing pool and landscape.